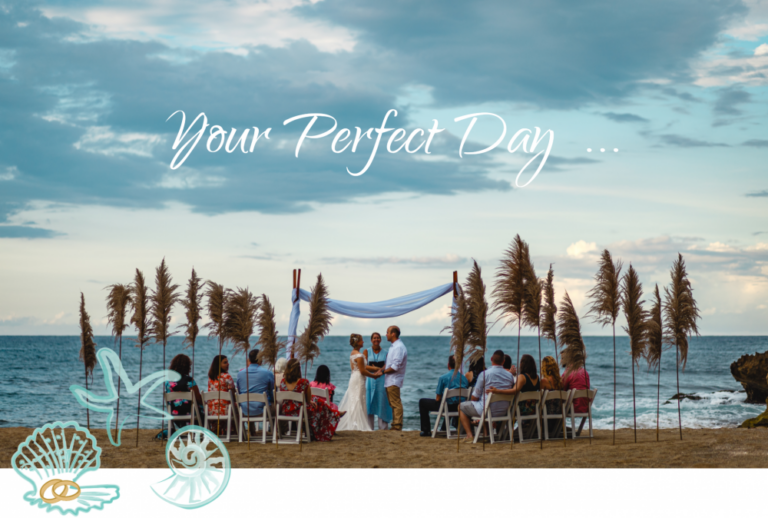 We've already told you about Hacienda222, our stunning, private cliffside facility with amazing sea views. It is a simply gorgeous place to get married!

But maybe you've always dreamed of a beach wedding with your feet in the sand? Puerto Rico has some of the world's most beautiful beaches, so we understand! Here are a few options for our couples who have their heart set on a beach wedding.
Located on 1½ acres in stunning Isabela, Hacienda222 offers expansive views overlooking one of the island's truly deserted, untouched beaches. The best way to get a feel for this magical space is to take a look at our wedding videos, click above to get lost in the magic!
First look at the beach
add $475 to your package
Many of our couples customize their wedding day with a first-look photo shoot at Playa Princesa, a six-minute drive from Hacienda222. Your photographer will meet you for some extra time and a sweet, intimate moment ahead of the excitement of your wedding day with your guests. After your photoshoot, you'll drive up the hill to Hacienda222 for your wedding ceremony and celebration.
One great advantage to this option is that you get beautiful photos and time for just the two of you, but you keep your day simple by not trying to commute guests between two different locations. One of the biggest sources of wedding day stress is moving loved ones around from point a to point b, especially when they're unfamiliar with the roads and locations here.
Having both your ceremony and celebration at Hacienda222 also allows for relaxed time at a stunning private facility, bathrooms for your guests, plan B's for rain, and better accessibility for elderly or disabled guests.
Trash-the-dress photo shoot
add $575 to your package
Another option for couples with their hearts set on beach wedding photos is a trash-the-dress drone photo session providing some simply WOW! wedding photos on the beach. Your wedding ceremony and celebration with your guests will take place at Hacienda222, but on a separate day, we'll schedule time with your photographer at one of our beach locations. Our trash-the-dress photo shoot includes an hour of photography and stunning drone photos. (We call it a trash-the-dress-photo shoot, but this also applies if you want beautiful wedding beach photos, dress intact!)
Beach wedding ceremony
add $1500 to your celebration package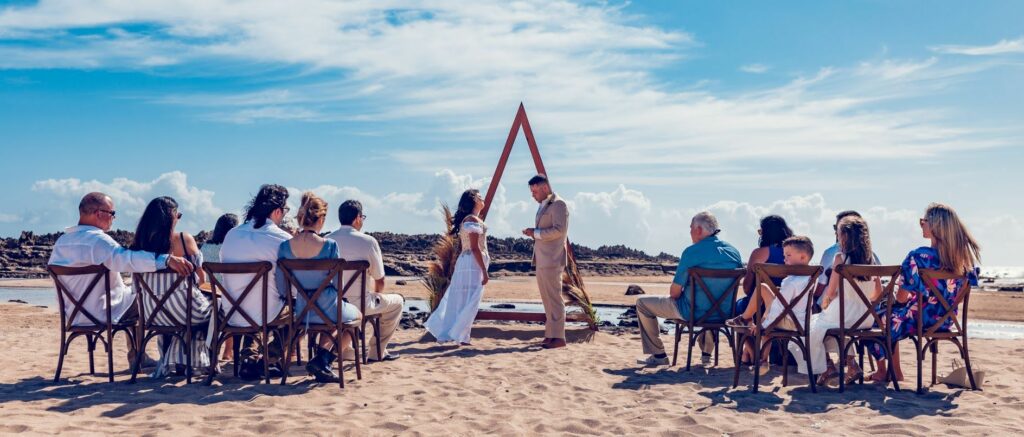 We get it. You've always dreamed of getting married, feet in the sand, and you don't mind risking the elements to do so. With our Sea Grapes Package, you'll have a beautiful wedding ceremony at Playa Princesa with a celebration just up the road at Hacienda222, including a wedding arbor and chairs for your guests. You get all the beauty of a stunning, deserted beach followed by a wonderful celebration at Hacienda222!