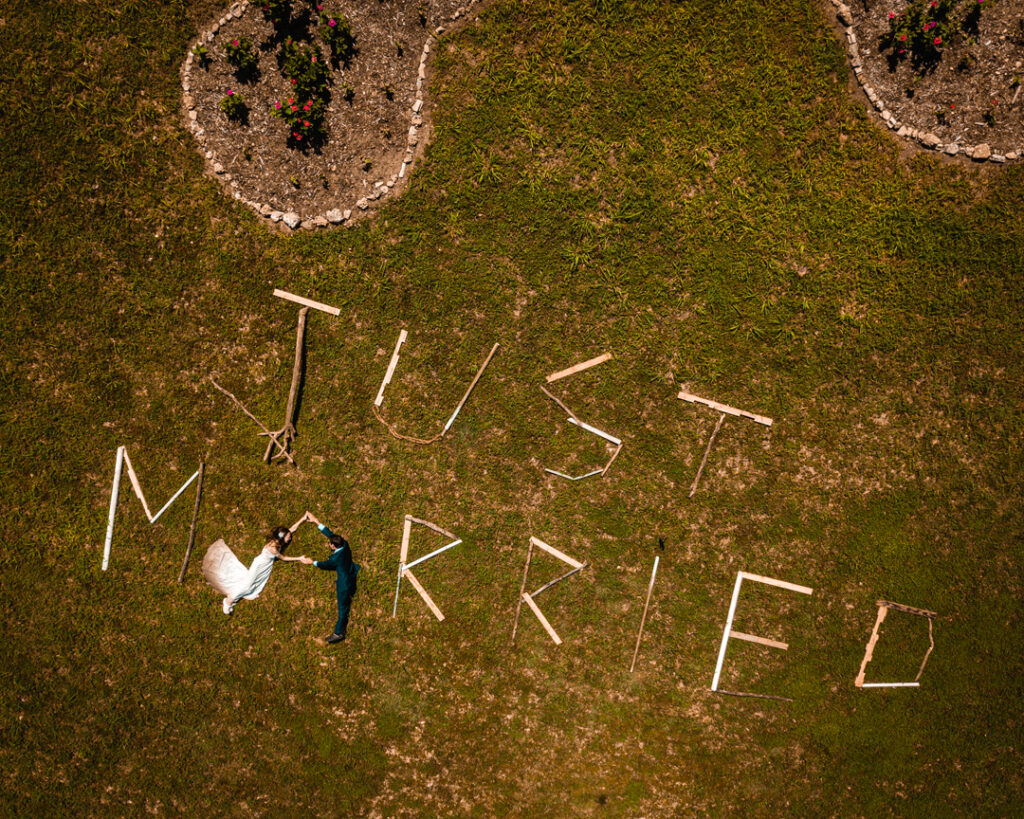 If you are looking for the best destination wedding venues in Puerto Rico, look no further than The Vagón. You might have seen some sneak peeks over the past few months, from beautiful weddings at our new venue. The Vagón, an intimate venue ideal for wedding parties of 35 or less, is a gorgeous location to say I Do. Located on 1.5 acres in stunning Isabela, The Vagón offers expansive cliffside views overlooking a truly deserted, untouched beach. It's wrapped with a gorgeous outdoor dining covered deck with sweeping ocean views for receptions, as well as a circular arbor for wedding ceremonies. Organic raised beds for vegetables and herb and butterfly gardens surround The Vagón, which also features a designer kitchen, bathroom, and office/living space. With elegant, yet rustic custom and super creative decor, this is the perfect space for an intimate gathering. The Vagón is also fully "off-the-grid", using both solar energy and rainwater collection. Couples need not worry that their wedding is affected by frequent island power or water outages, or a noisy generator powering their celebration. The Vagón is both beautiful and sustainable. We would love to help you plan your wedding at The Vagón, one of the most beautiful wedding venues in Puerto Rico!
We love the rocking chair deck and Alex & Darius' sweet kiss. Can't you just see couples coming back to recreate this picture for future anniversaries?
Alex & Darius' first kiss as a married couple, with locally harvested pampas and a gorgeous ocean view framing their ceremony.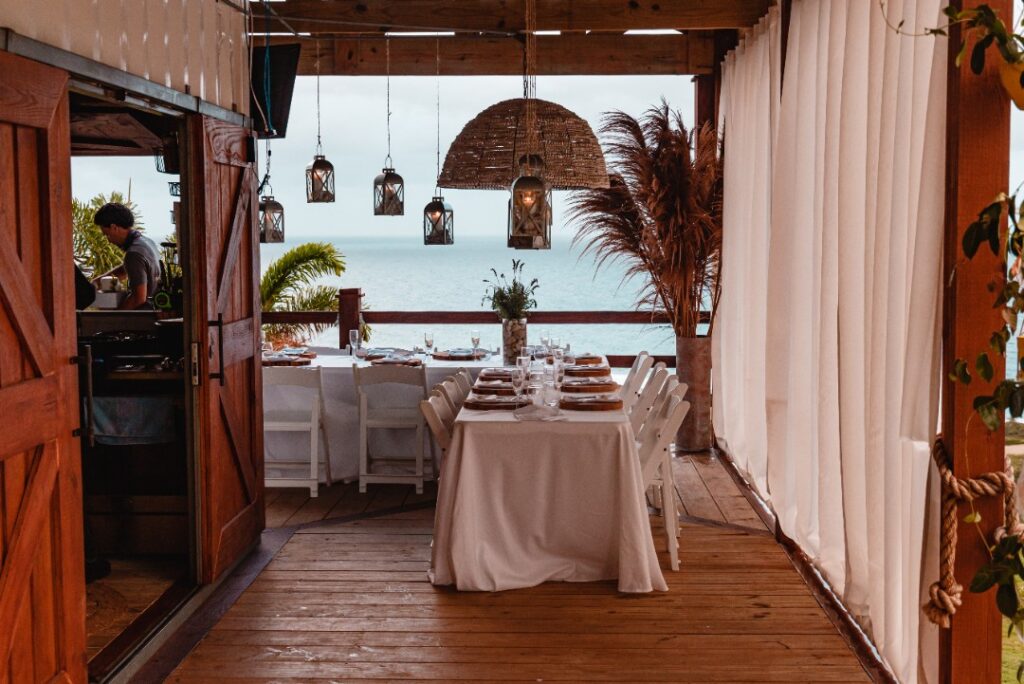 Places are set for a beautiful wedding dinner. We love to use natural elements. These rustic wooden charger plates were specially commissioned by local artisans with hardwood from trees that fell during Hurricane Maria.
Allison & Cesar had a lovely dinner at The Vagón, with catering that featured Puerto Rican cuisine including local surf and turf.
Check out that expansive view from The Vagón! Simply stunning. And, in wintertime, it's one of the best places on the island to watch for migrating humpback whales, a daily, if not hourly occurrence!