Hacienda222

CLICK HERE


Click above to watch Matt & Sean's wedding video from their gorgeous wedding ceremony at Guajataca Tunnel in Isabela, Puerto Rico.

Meet Matt & Sean. This adventurous couple love to travel and love Puerto Rico. We met Matt & Sean over a year and a half ago when they were searching for a wedding venue and came to visit us at Hacienda222. We'll let Matt & Sean tell the story, "Our Puerto Rico Destination Wedding was everything we dreamed of! We met Ashley about 15 months before our wedding as we were exploring our options. She invited us down to Puerto Rico (from Chicago) to see the Hacienda, meet the chef and explore ceremony locations. We initially thought we'd have a very small ceremony (30 people or less) and a small reception back at our hotel. As we got closer to our wedding date and COVID restrictions started to subside, our guest list doubled! Ashley, Joanna, and team were able to accommodate and made us feel at ease! From the moment we signed our contract in March 2021 to our wedding day in May 2022, we were always in constant communication with Ashley and Joanna! Not only were they accommodating but they made you feel like family.
From the personal touches at the ceremony at Túnel de Guajataca to our reception at Hacienda222, we felt at home! Our guests are still telling us months later that our wedding was the most beautiful wedding they had ever been to! And that's saying A LOT!
We will absolutely be back in PR with Puerto Rico Destination Weddings to renew our vows in 5 years!
Thank you, Ashley, Joanna, AJ, Eduardo, and everyone at Hacienda222 for our amazing day!"
-Matt and Sean
Jordyn, the flower girl was a star, scattering petals to her hearts content.
We love Guajataca Tunnel for its varied backdrops… gorgeous ocean views, a shady grove of palm trees, dramatic rock formations, a historical train tunnel, and murals by local artists. It is simply stunning.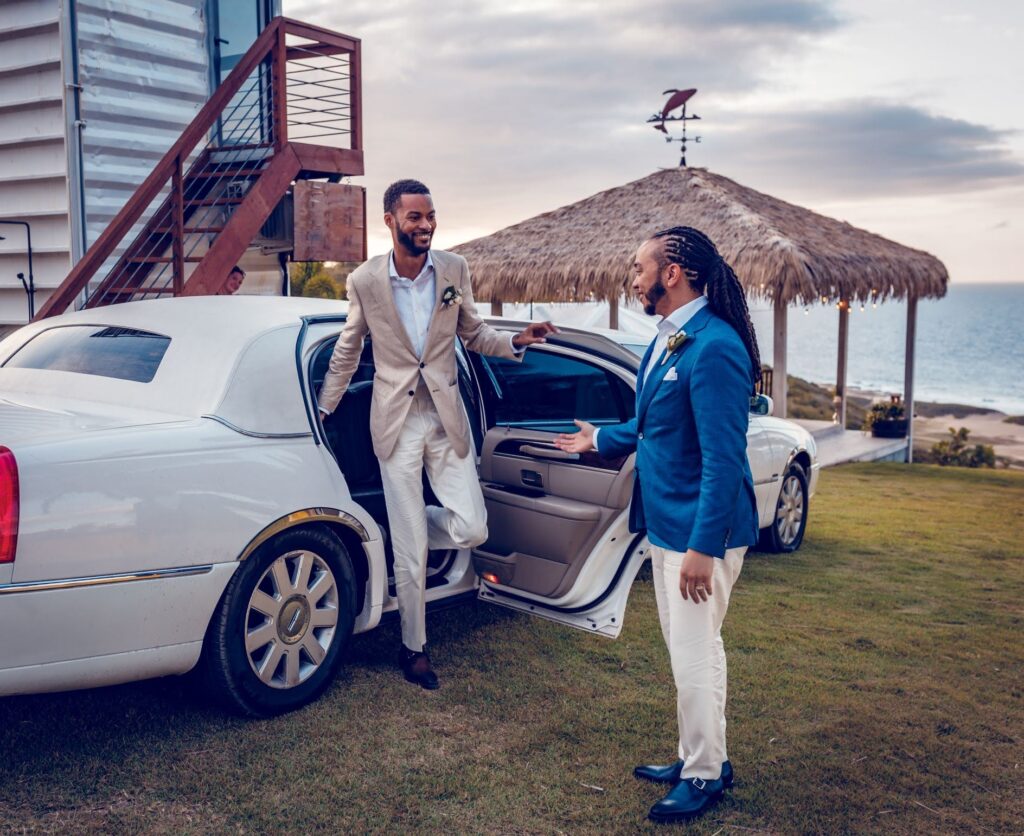 Following their wedding ceremony, Matt & Sean arrived at Hacienda222 in our favorite off-road vehicle, our 25-foot limousine, Coco Chanel.
A view of Hacienda222.
…And the view from Hacienda222.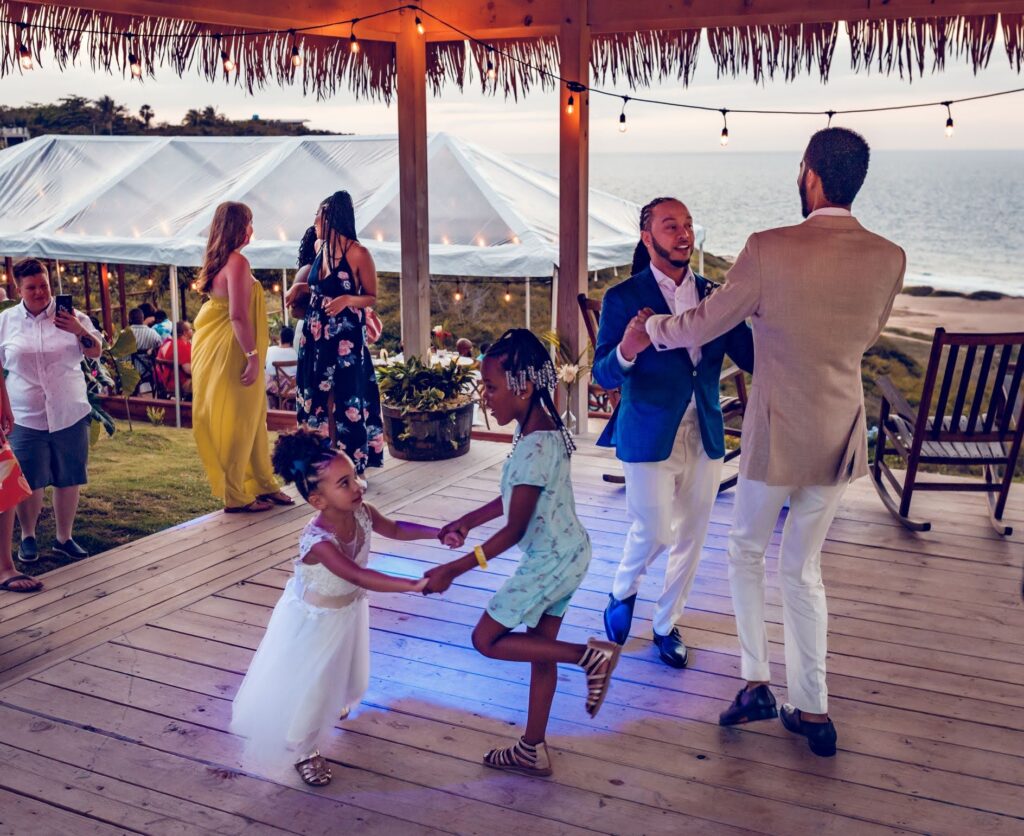 Matt, Sean, & the star flower girl, Jordyn, were the first ones on the dance floor. They danced the night away!
Felicidades to the happy couple! Looking forward to your vow renewal!
Contact us!
If you are interested in planning your own dream wedding in Puerto Rico, please contact us. We'd love to help!
Photos:AJR Photography LLC