As we close out women's history month, we'd like to share one of our recent ceremonies, truly one-of-a-kind.
Tajye and her partner planned a cruise with a stop in Old San Juan, and booked our cruise ship excursion elopement for a stress-free and beautiful wedding on their day at port in Puerto Rico.
Sadly, just before the trip, Tajye and her partner decided to end their relationship.
Tajye saw this as a beautiful opportunity to remember to love herself first. She told us to save the date … as she'd marry herself. She wanted to commit to remember to take care of herself first, and not look for happiness in another person. It was a first for us, but we fully supported her affirmation of self love. 
And what a truly spectacular event! Tajye's special ceremony was an incredible afternoon where not a dry eye could be found …
Tajye's wedding to herself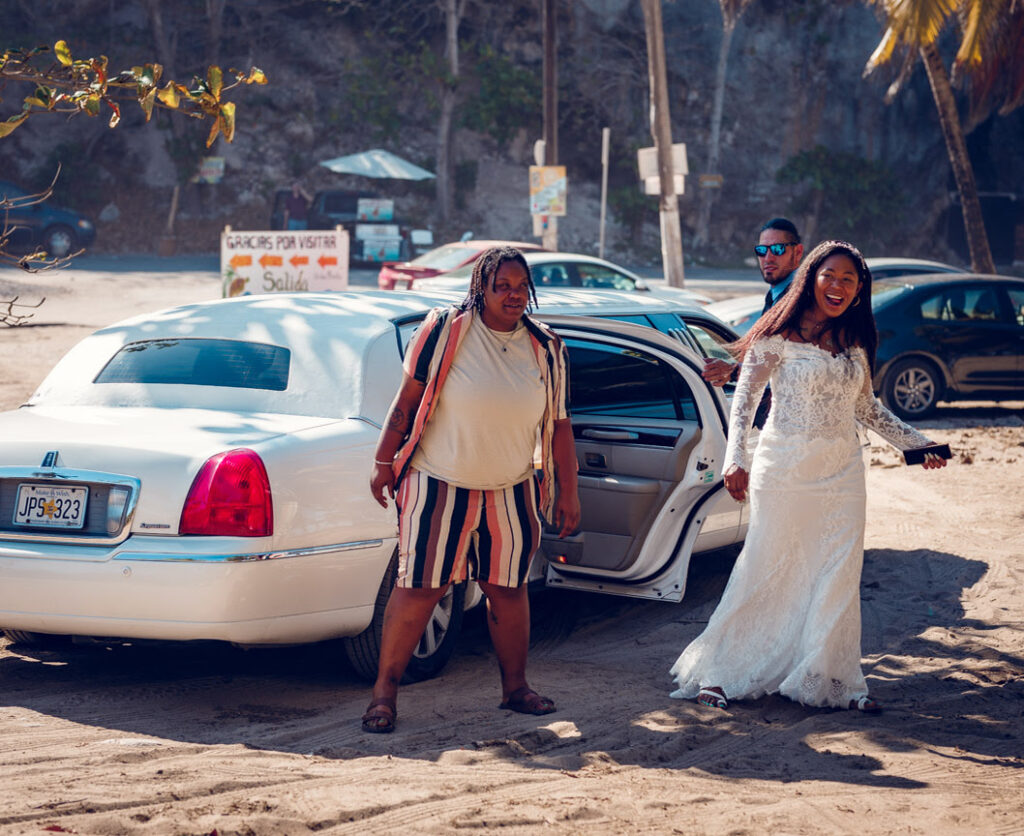 Our white stretch limo, Coco Chanel, picked Tajye up from her cruise ship in San Juan and took her to her chosen venue, Guajataca Tunnel. Her best friend from childhood joined her as her +1 and supportive wingwoman for both the cruise and her big day. They rode in style and enjoyed the sights along the way without worrying about renting a car or relying on an outside car service.
Tajye's special ceremony took place at Guajataca Tunnel in Isabela. This location is unique because it has so much to offer… the historic ruins of a train tunnel, a palm grove, a stunning Caribbean beach, and a tropical fresh water lagoon. 
We worked closely with Tajye to ensure this day was exactly what she'd envisioned. She decided to wear her wedding dress and carry a beautiful bouquet of red roses and sunflowers.
Our senior officiant worked with Tajye to create a customized ceremony. An excerpt from the vows Tajye wrote, "I will not allow my fears to stand in the way of love. I will not let the voices from my past influence who I am. I will not allow anyone or anything stand in the way of living my best life. I won't be anything but beautiful and the reflection of love that I am." 
Tajye and her partner had originally chosen a love poem by Maya Angelou for their ceremony reading. When her plans changed, she pivoted and chose the amazing "Still I Rise" by Maya Angelou. As we planned her wedding day, it didn't seem quite right as a ceremony reading, but we knew it'd make sense somewhere in her day and photo shoot so we brought it along. After her ceremony, she walked down to the waterside and orated these beautiful words while standing in the water, surrounded by the rushing waves at her feet. Strong, powerful, independent, beautiful, emotional. What an inspiration!
And, of course, because the Miley Cyrus song is everywhere and because she'd already bought herself "Flowers", Tajye couldn't resist writing her name in the sand. 
The spirit of this special day was so meaningful to all of us, even our team of seasoned wedding professionals. There were tears and moments of exhilaration, and unbridled joy. 
We had some good laughs as well. Tradition can play a role in even the most untraditional settings, such as when Tajye's friend threw the bouquet to the bride, instead of the other way around!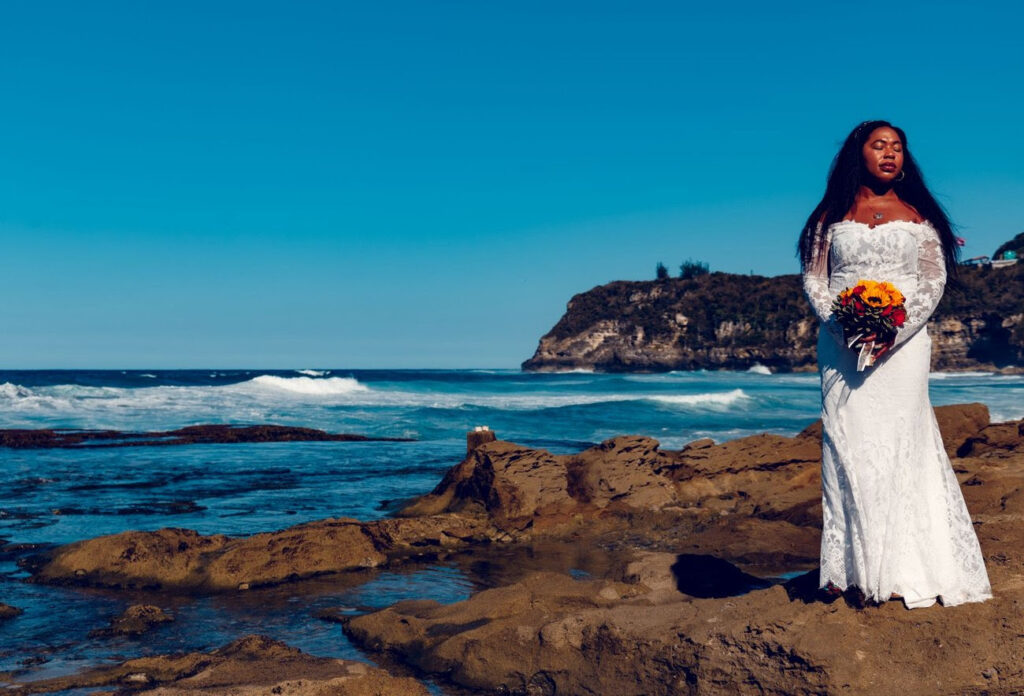 As a woman-owned business, we're grateful for the opportunity to celebrate women like Tajye this women's history month. We are inspired by women who unapologetically blaze their trail and look to the future with hope and strength.
We hope this edition of The Latest will serve as a beautiful reminder to be kind to yourself and know that you are amazing!