Enjoy this stunning wedding video from Kate'Lynn & Austin's wedding ceremony at El Morro.
Featured Location: El Morro
The Castillo San Felipe del Morro is what many people think of when they think of San Juan, Puerto Rico. El Morro is a fortress that was built over hundreds of years, starting in 1539. The stunning oceanfront fort is a beautiful wedding venue for a destination wedding in Puerto Rico*. The grounds are expansive, encompassing historic stone structures, beautiful green space (sometimes used for picnics and flying kites), and breathtaking views of San Juan Bay and the Atlantic Ocean. For more information on El Morro, visit the National Park Service or Puerto Rico Day Trips.
*There is an additional fee to obtain permits to host your wedding at El Morro. Email us for more information.
Christina & Jesse's elopement at El Morro was beautiful and romantic.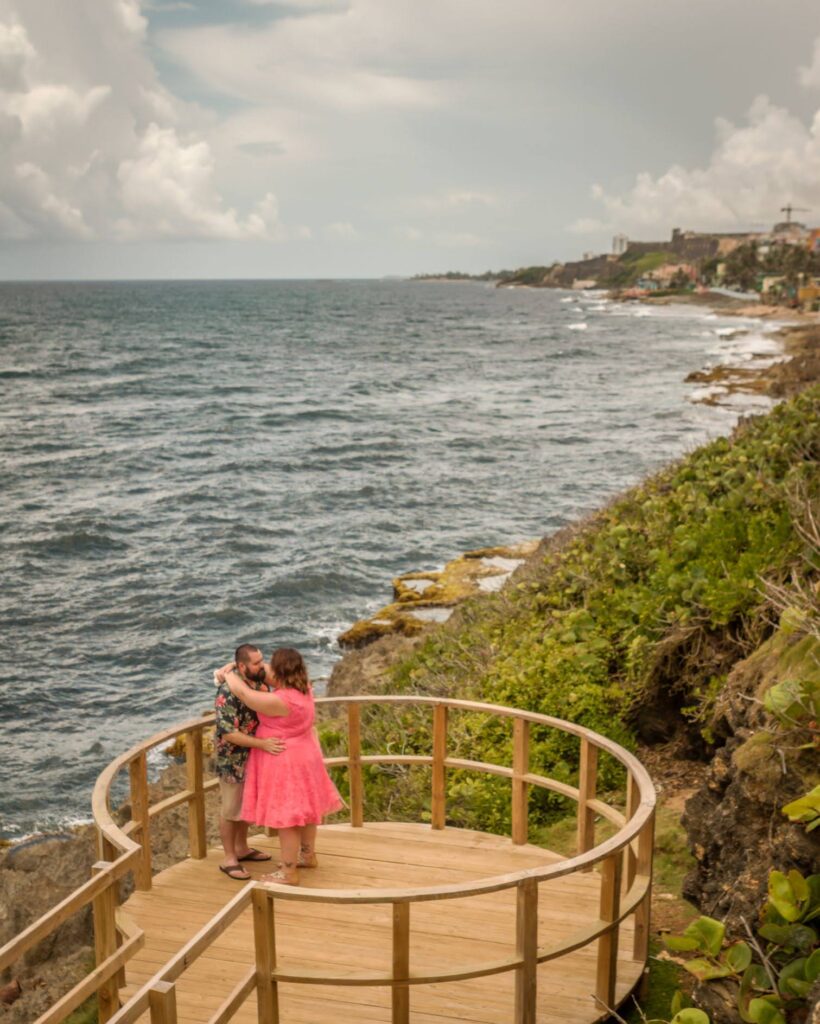 Shelby & Chance had their first dance on this stunning oceanfront deck at El Morro.
We love this dramatic picture from the wedding of Ariel & Keith at El Morro.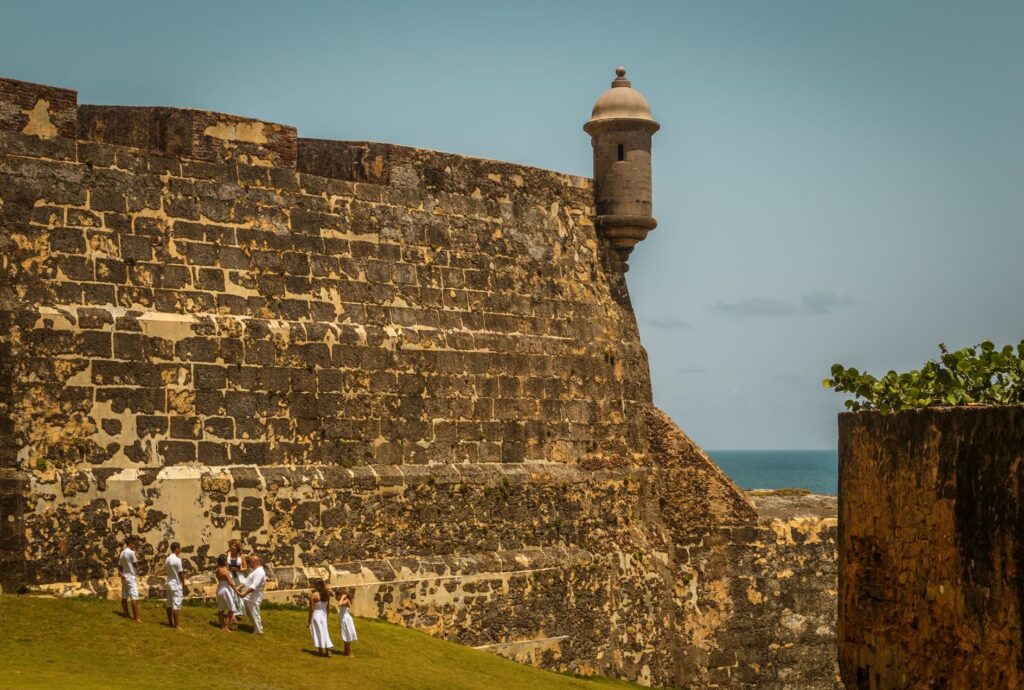 Yahlitza & Peter took beautiful family pictures after their wedding ceremony at El Morro.
Kathryn & Chad on the stunning grounds of El Morro.
If you want to know more about having your wedding at El Morro, please fill out our contact form. We would love to help!