We recently shared a blog post about wedding day "stuff" and why we think it is best to avoid it. The best wedding gifts are meaningful. A donation to a local non-profit is a thoughtful, long-lasting, and stress-free wedding favor. We'd love to share some organizations that can help you leave a positive mark on Puerto Rico. Many of Puerto Rico's beaches are cared for by local volunteer organizations. Local citizens rely on their own money or donated funds for cleaning and maintenance to keep the beaches safe and beautiful.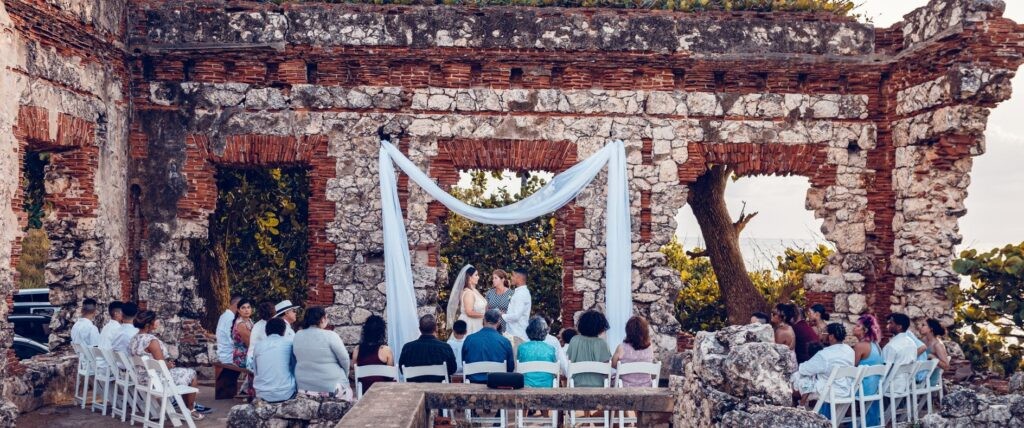 The beaches in the Borinquen area of Aguadilla (this includes one of our most popular wedding spots, The Ruins of Aguadilla) are maintained by Rescate Playas Borinquen. This non-profit organization works tirelessly to maintain, improve and educate local citizens and tourists alike. Believe it or not, this stunning area was considered dangerous and was overgrown and littered with trash just a few years ago. Now local citizens volunteer their time to maintain The Ruins and the surrounding areas.
COCOPR is a wonderful non-profit that looks after many of the beaches in Isabela. This organization has been largely responsible for the revitalization of the Guajataca Tunnel. Abandoned buildings have been turned into works of art as seen in the wedding of Lani & Sean.
And for our animal lovers. If you've been around the PRDW family for long, you'll know that some of our most beloved team members are four-legged. Puerto Rico has more than its share of 'satos,' or street dogs, two of which are part of our team. You can see Yama getting some love above. A donation to PAWS of Puerto Rico is a great way to leave a thoughtful contribution to the island.
… for good measure, we've included a photo of Devi below (so she doesn't get jealous). She was arguably the most popular guest at the wedding of Ivy & Brett at Hacienda222.
Photos:AJR Photo Studio
Hacienda222